THIS ELABORATE PERMISSION STATEMENT IS CURRENTLY NEEDED
TO MAKE THE TRANSCOPYRIGHT CONCEPT CLEAR.
Once the system is understood and accepted, it can all be much simpler.
---
Transcopyright Permission Page
Permission to Transquote (NOT BY COPYING-- specific details below)
(Read more about Transpublishing and the Transcopyright Permission System,
a Win-Win system for allowing on-line republishing of copyrighted materials.)
---
TITLE OF COPYRIGHTED WORKS: Photographs by Andrew Pam
Trans© 1999-2020. MAY BE TRANSQUOTED ON THE WEB UNDER THIS SPECIFIC TRANSCOPYRIGHT PERMISSION (details below).
Charge per downloaded copy: Zero.
Period of availability: indefinite.
Permission granted by Rightsholder / Copyright Owner: Andrew Pam, 1 November 2000
Date of work: August 1999 onwards
Server Location of work: http://www.glasswings.com.au/photos/

---

Permission is NOT given--

to republish except by the method below;
to transmit these images from any server except http://www.glasswings.com.au/
to put the actual image data on your page;
to modify the images in any way;
to use the images without the accompanying transcopyright notice, LINKED TO THIS PERMISSION PAGE at http://www.glasswings.com.au/photos/TQperm.html
DETAILS OF TRANSCOPYRIGHT PERMISSION
Permission is hereby given to transquote, or republish virtually, by the methods stated below, the images at http://www.glasswings.com.au/photos/
ONLY BY USING THE FOLLOWING METHOD
, which will:
deliver the image to each user from my designated server;
include with the image its transcopyright notice;
maintain connection between the transcopyright notice and this original permission page;
allow ANYONE ELSE, WHO SEES THIS ON A TRANSQUOTING WEB PAGE, to re-use it BY THIS SAME METHOD on any NEW publicly-available Web page in the world.
---

Method to transquote the following image with its transcopyright notice, like this: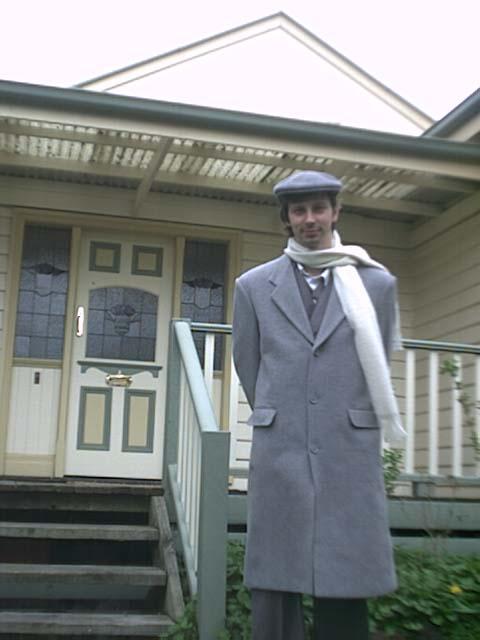 Trans© 2000 Andrew Pam
Include the following HTML transquotation-string (TQstring) in the SOURCE of your Web page:
<A HREF="http://www.glasswings.com.au/photos/2000/2000-09-14-Blackburn-Xanni.html"><IMG SRC="http://www.glasswings.com.au/photos/2000/2000-09-14-Blackburn-Xanni.jpg" WIDTH="96" HEIGHT="128" ALT="Andrew Pam"></A> <A HREF="http://www.glasswings.com.au/photos/TQperm.html">Trans&copy; 2000 Andrew Pam</A>